Dr. Abdul - Pediatric Dentistry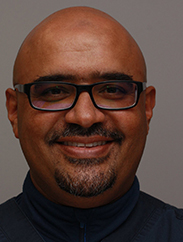 Dr. Abdulhalim Abdulrahman brings to Riverpark Dental over 13 years of experience predominantly with children. Dr. Abdul studied dentistry at the University of Nairobi between 1990 and 1996. He received Certificate of Merit: Gandhi Smarak Nidhi Trustee Fund Prize for being the best final year student in the Faculty of Dental Sciences and the Certificate of Merit: Elida Ponds Prize for being the best student in each of the four departments in the Faculty of Dental Surgery.
After working for 4 years as a general dentist in private practice and at the hospital he realized that his passion and strengths were treating children. In 2000 he decided to go back to school in Nairobi, Kenya and specialize in pediatric dentistry. His wealth of knowledge and experience in treating children came with Dr. Abdul to Canada. Nevertheless, like many foreign-trained doctors he had to go back to school. Dr. Abdul graduated from the University of Western Ontario as a Doctor of Dental Surgery. He is licensed as a general dentist in the province of Ontario which permits him to perform all general dentistry and pediatric procedures.
Dr. Abdul's work with children doesn't finish when he goes home. He is a proud father of two young boys.