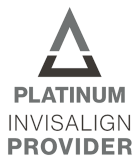 We will begin your treatment plan with a complimentary consultation with Dr. Nohora Martinez, a graduate in orthodontics from Pontificia Javeriana University in Colombia. She is an Invisalign Platinum Level Preferred Provider - a title only given to those who complete a high number of cases in a given year, not to mention a high level of education, experience, and expertise. Dr. Martinez is a licensed General Dentist in Ontario, giving her full permission to provide orthodontic services.
Dr. Martinez has always invested in her strengths: Smile Design and Cosmetic Dentistry. She can offer a diverse range of dental treatments and combine cosmetic dentistry and orthodontic care to provide one complete dental procedure.
Dr. Martinez can use her knowledge of the strengths and limitations of certain cosmetic procedures and combine them with her orthodontic approach in a manner that is picked specific to your goals. She can combine Veneers, Bonding, Smile Design and more - all for your best smile.
Teen / Children Orthodontics
When should my child have an Orthodontic Evaluation?
The American Association of Orthodontists suggests children have an orthodontic examination by the age of 7 because at that point in the child's development their teeth and jaw have grown enough for the orthodontist to anticipate any possible bite imperfections in the future. It is most likely your child will not need treatment at 7 years of age, but it gives the parents and orthodontist time in determining the best treatment approach for your child. Starting early is an important and essential part of a child's treatment plan because you and the orthodontist have more time to plan ahead and prevent the formation of serious problems. Dental problems do not arise overnight but do arise into more complicated problems faster than people realize.
The Benefits of Orthodontic Treatment at a Young Age
Research has shown that when the skeletal structure of the child is growing and flexible it is easier to correct complex orthodontic problems. When the structure is corrected at a younger age, the mouth is properly prepared for the eventual rise of the adult teeth. The adult teeth will rise fairly straight if they have adequate space to erupt and once they have properly risen, their risk of becoming crooked again is significantly lower.
Once the adult teeth have risen (around ages 12-14) then the child is ready for complete braces to finish the perfectly detailed alignment of the bite. This last stage requires all adult teeth to have risen. It is easier and faster for the child and typically lasts for 12-18 months. This two-step orthodontic process yields marvelous results and enables the orthodontist to avoid permanent teeth removal or potential jaw Surgery.
Phase-1 is the name of the treatment that is done when baby teeth are still present. Once all of the child's adult teeth have risen, Phase-2 of the treatment can begin.
Adult Orthodontics
Orthodontic care is not merely meant for cosmetic enhancement, but also enhances your dental and gum health. It is recommended to seek orthodontic treatment early to avoid dental problems that arise from misalignment of the teeth which include: irregular wear of tooth enamel, jaw pain, tooth decay and gum and bone loss.
Adults tend to have better results with orthodontic care when compared with younger patients, simply because they can tolerate it better. Your treatment time can be shortened and your results enhanced simply by following Dr. Nohora Martinez's instructions.
More and more adults are turning to orthodontic care in their dental treatment with one of four orthodontic patients being an adult. Adults can receive a diverse variety of treatments specifically designed for them with minimal interference in daily life. Doing your business presentations, singing and playing your instruments, eating out at your favorite restaurants, and kissing are allowed!
Schedule your complimentary consultation with us today, it's never too late to find your best smile!
Celebrities with Dental Braces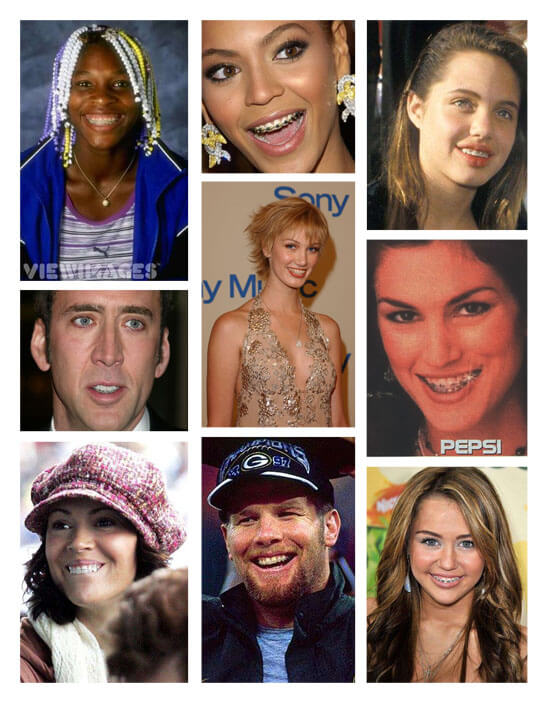 Celebrities may seem like they've had that perfect smile all their life, when in reality they most likely just got orthodontic treatment! In today's age, 1 in every 4 orthodontic procedures involves an adult, celebrities are just like you and I, for their teeth to look good they need to see a dentist.
There are many celebrities who wear braces that do not try to hide them, illustrating further that celebrities are not the idealism's that we all have to strive for. Tom Cruise had orthodontic treatment done in 2002 at the age of 39 making it very clear that the mission wasn't impossible for his orthodontist! He wasn't shy with his train-tracks either, as he let them shine in all their glory at the premiere of the "Space Station 3-D" movie in 2002.
In 2003, another famous star was seen with braces on his lower teeth: Nicholas Cage. He wanted to get his teeth in line while he was in between films.
Back in 2004, songwriter Delta Goodrem was seen in Beverly Hills, California at a restaurant after the Grammies wearing braces, supposedly to prevent her teeth from moving during her Hodgkin's lymphoma treatment.