Dr. Yuri Kabak - Endodontics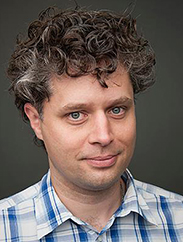 Before studying dentistry in Canada, Dr.Kabak obtained his Doctor of Dental Surgery degree from Belarusian State Medical University in Minsk, Belarus where he further went on to specialize in Endodontics for an additional four years. Upon arriving in Canada, Dr. Kabak completed the International Trained Dentistry Program at Western University in London, Ontario and received his Doctor of Dental Surgery degree, graduating with Distinction. During his years studying at Western University his academic excellence earned him a spot on the prestigious Dean's Honour List. Dr. Kabak is licensed as a general dentist in Ontario which also permits him to perform procedures in all areas of dentistry including Endodontics (Root canal treatments).
We are lucky to have Dr. Kabak leading our Endodontics team. In his spare time, he volunteers his time in the DOCS Program at Western University, Schulich School of Medicine and Dentistry and is a Member, ex-secretary at London Speakeasy Toastmasters. Dr. Kabak is fluent in English, Russian and Belorussian.